If you'd like to submit a photo you took, let us know.
The MoOsE at the Beartooth on 12/1/05 :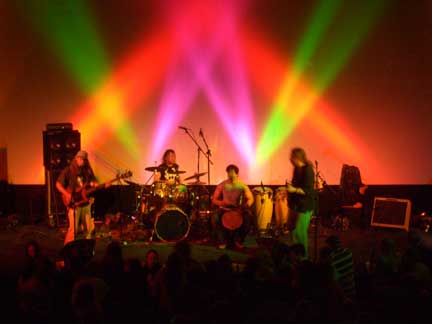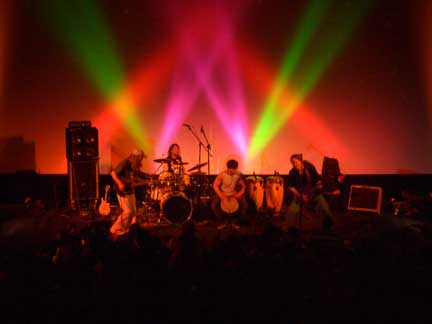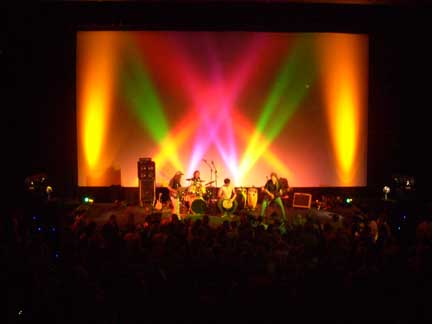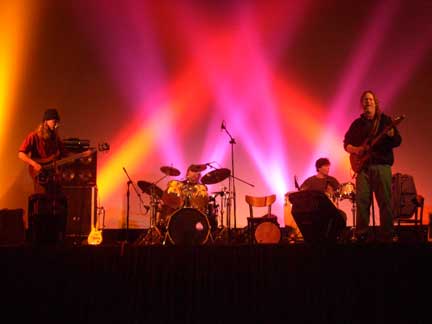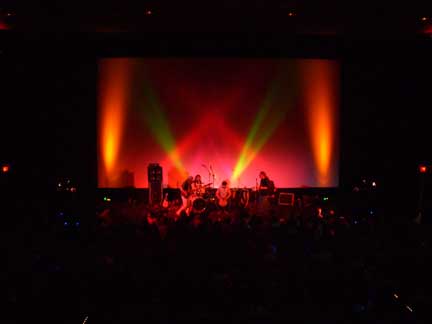 The MoOsE on the cover of the Fbx Square: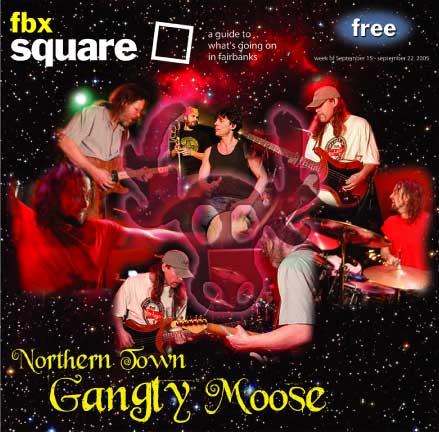 5/8/27 at the Marlin
photo courtesy Lynus O'brien - www.medicinepipe.info
Meet Ella!!!!!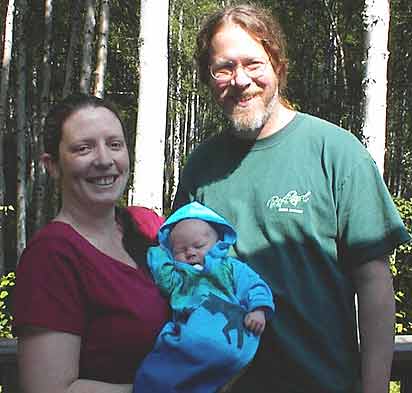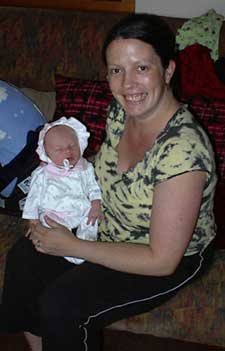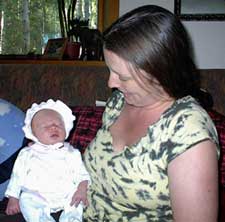 The Blue Loon 7/15/05 - photos by Steve-O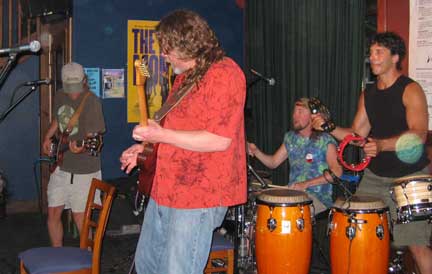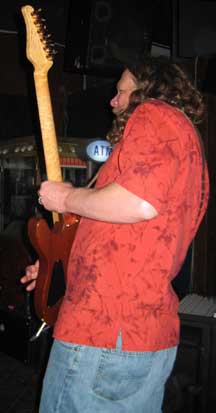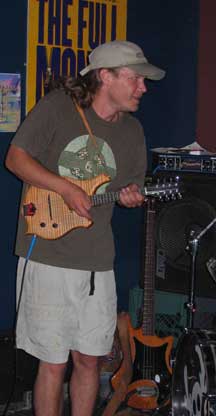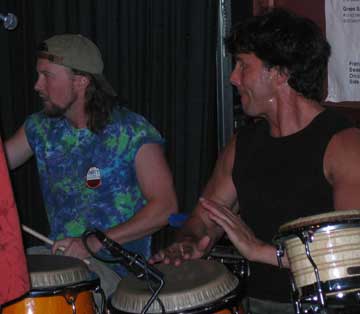 Even though the MoOsE wasn't able to perform at the Angry,Young & Poor festival in the Ester Park on 7/16, we were well represented at the jello wrestling by our banner, which is travelling indpendent of the band these days - photos by Steve-O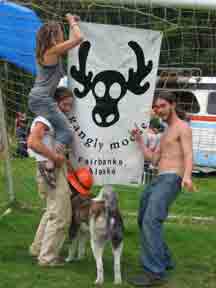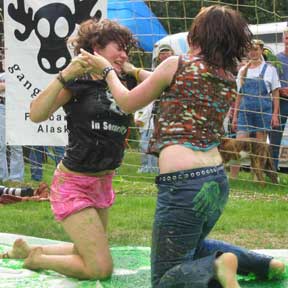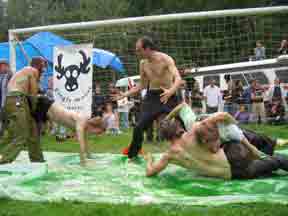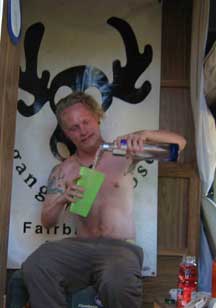 <- meet Steve-O the photographer/banner-boy
Sitzmark Jan 2005 - photos courtesy Eric Teela Photography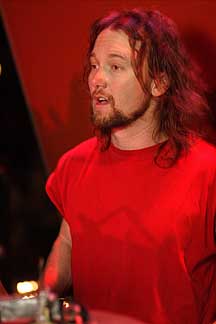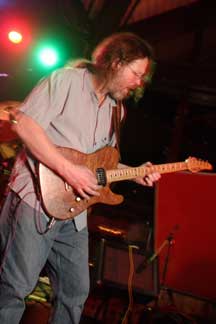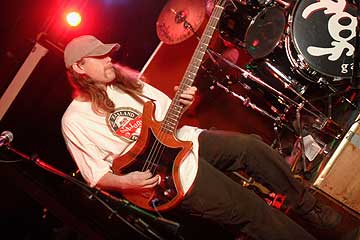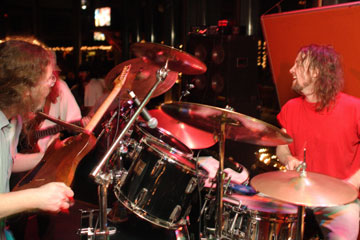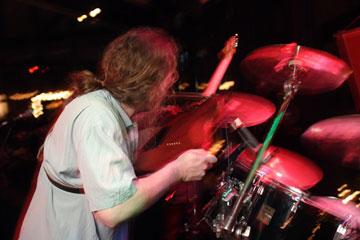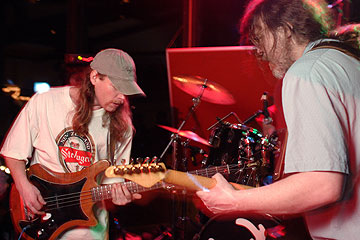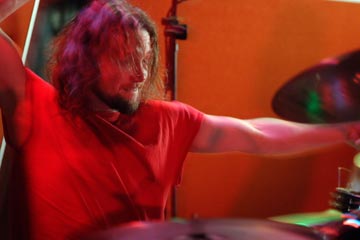 Pub Feb 2005 - photos courtesy Joseph Hall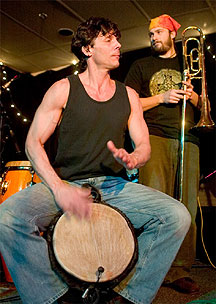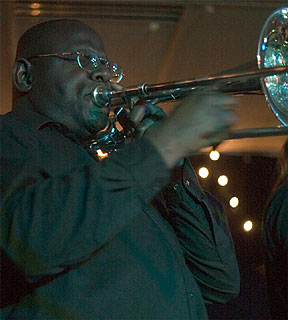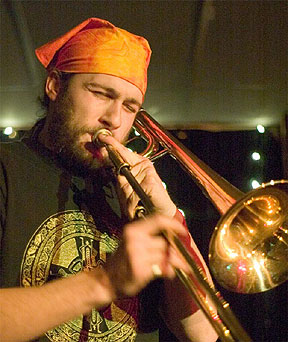 Halloween 2004
The Marlin - photos courtesy Carolyn Dobbs

Maxine's (pics courtesy Teela Photography)
Girdwood, AK - The Forest Fair, Udder Ungulation Tour July 2004
(Click on the image to zoom in.)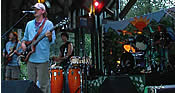 You'll definitely want to see our pics from 2003!
More photos coming soon. Check out our photo archive...